I Buy Houses Orlando. Sell Home Fast Cash Orlando Florida.
I BUY HOUSES ORLANDO. SELL HOME FAST CASH ORLANDO FLORIDA.



We buy homes for cash in Orlando and Kissimmee Florida. Sell house quickly to an online buyer. Real estate investor that pays fast cash for houses.



Call / text : 407-739-5773
Email: buyer @ ibuyhousesorlando.com






Home Page - Altamonte Springs - Apopka - Clermont - Davenport - Debary - Deland - Deltona - Kissimmee - Maitland - Ocoee - Saint Cloud - Sanford - Winter Garden - Winter Park








My name is Rob Arnold and I have been buying, selling, and renting houses in the Orlando Florida area since 1992. I have been a licensed real estate broker in Florida since 1996. There are few housing problems that I have not dealt with and solved. Our firm offers an array of creative problem solving services to help you with your home selling needs. My goal is to buy your house at a price and terms acceptable to you and in a time frame that meets your needs.

Most Orlando home sellers let us buy their house for cash. This involves a fast sale - typically 3 weeks or less. But if you need more time, we can close on the date of your choice. Our cash offer will not be contingent on financing, selling another home, or an appraisal. Sometimes we need a brief inspection period to do our due diligence but otherwise, our offer is clean and fast. Even if your house needs a lot of work that is alright. We have repair crews and contractors in place to fix even the worst of problems including plumbing leaks, termites and bedbugs, leaky roof, fire damage, sinkhole damage, and ugly houses. Also you can leave behind any personal property, trash, and debris if you do not want to take it. Our offer price will be at a substantial discount from retail. But we do pay all the closing costs and do not charge anything for our services. Plus we handle all the paperwork, arrange the title searches, and close very quickly. Your money can be paid to you either with a cashiers check or bank wire at closing guaranteed.

If you need a higher price, I can offer other services to you. I can buy your Orlando house using creative financing where you temporary finance the home for us, while we remedy the problems and repairs. Or if you want, I can list the house using our Realtor company Sand Dollar Realty Group, Inc. to help you maximize your profit. My goal is to offer a win-win situation that helps you and us together. Let's make a deal and get your house sold quickly. Call me right now. I will buy your house in Orange County, Seminole County, Osceola County, Polk County, Lake County, Volusia County, Brevard County, and throughout the state of Florida.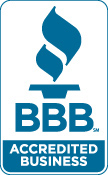 Call or Text: 407-739-5773



Free private consultations. All of your info is kept confidential. One of our principals does have a real estate license.







www.SellSinkholeHouse.com - I Buy Houses Florida - Sand Dollar Realty Group

Cash House Buyer - I Buy Houses Ocala

ugly houses - www.WeBuySinkhole.com - Sand Dollar Property Management




Buy houses cash FL. Sell home to a real estate investor. Your online home buyer Kissimmee. We buy sinkhole houses. We also buy condos and townhouses. If you want to sell your home without listing it for sale, please contact me. Why wait for months with a Realtor when I can buy it for cash and close in under 30 days? I buy houses Orlando.